Taiwan's Premier International B2B Jewellery Trade Fair
Since its debut in 2013, Taiwan Jewellery & Gem Fair has grown to become a much-awaited jewellery industry event in Taiwan. Organised by Informa Markets, Taiwan Jewelry Industry Association, co-organised by Taipei Jewelers' Association, the Fair aims to provide an ideal platform for not only business but also promote the talented designers and craftsmanship of Taiwan's jewellery industry. It further strengthens the international competitiveness of the jewellery business of Taiwan and promotes it to the world market. It also provides great business opportunities between overseas and local jewellery companies.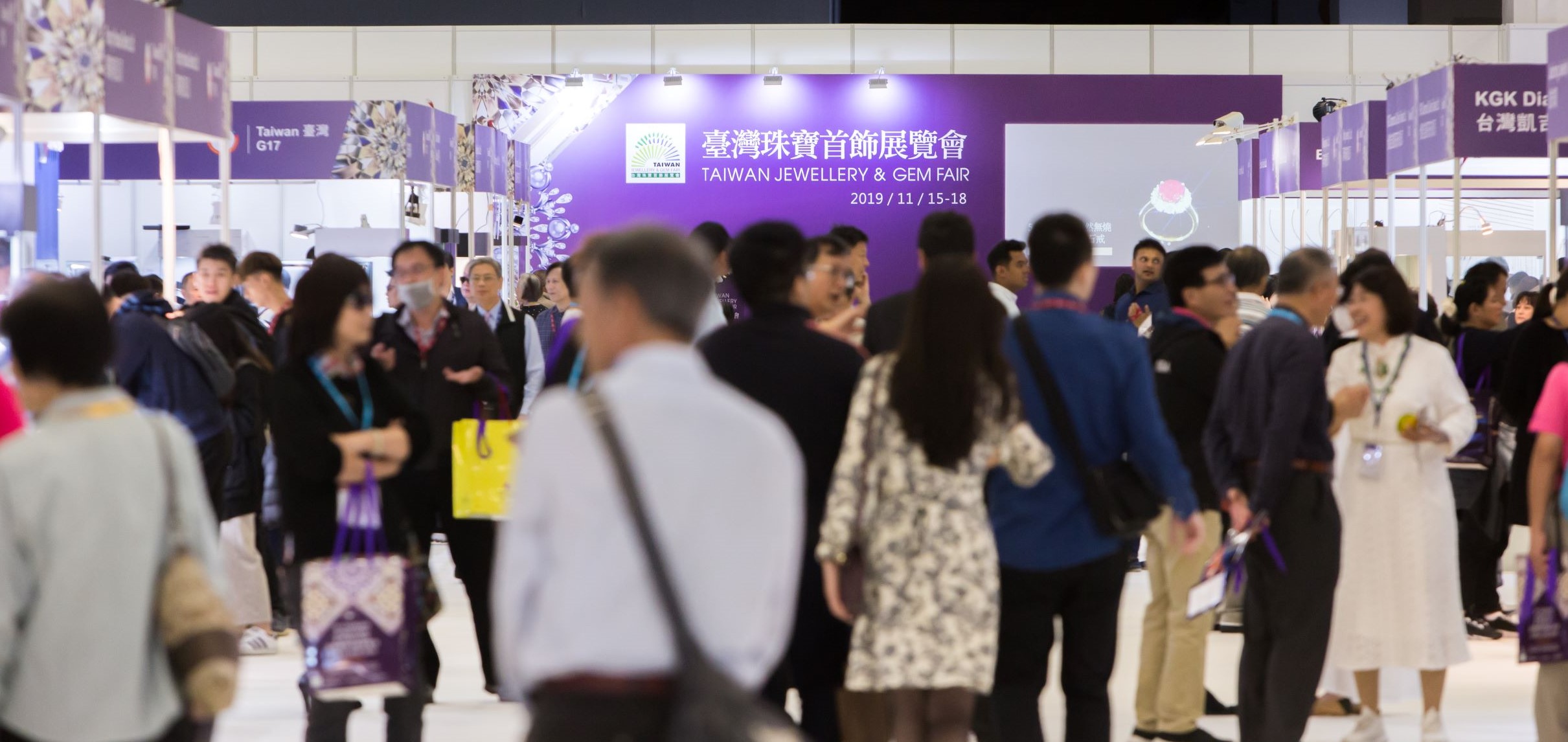 The leading trade platform for the jewellery industry in Taiwan
The 2019 edition of the Taiwan Jewellery & Gem Fair took place at the Taipei World Trade Centre, Hall 1. This 4-day event featured 123 exhibitors from 9 countries and regions, attracted 7,516 buyers from 34 countries and regions. The spectacular exhibition was hailed by all participants to have been a great success.

Buyers survey of 2019 Taiwan Jewellery & Gem Fair show:
80.41% of buyers were satisfied with the exhibits 
80.38% of buyers said they will recommend the fair to a friend or colleague
80.70% of buyers said they will visit the next fair
Your Gateway to the Flourishing Taiwan Jewellery Market
♦ The grandest and most professional international jewellery trade show in Taiwan.
♦ A one-stop station to provide the service of technology, education and trading.
♦ Excellent timing to take the pre-emptive business opportunities.
♦ A perfect platform to meet ideal buyers and collaborate with jewellery associations.
♦ Customs tax is free for all kinds of jewellery. (Except 5% for corals and watches.)
♦ Informa Markets (former UBM Asia) is renowned for its international jewellery exhibitions and has provided a B2B bridge over the past 36 years. Via Informa Markets networks, a widely spread of media coverage and promotion can be achieved.